July 2021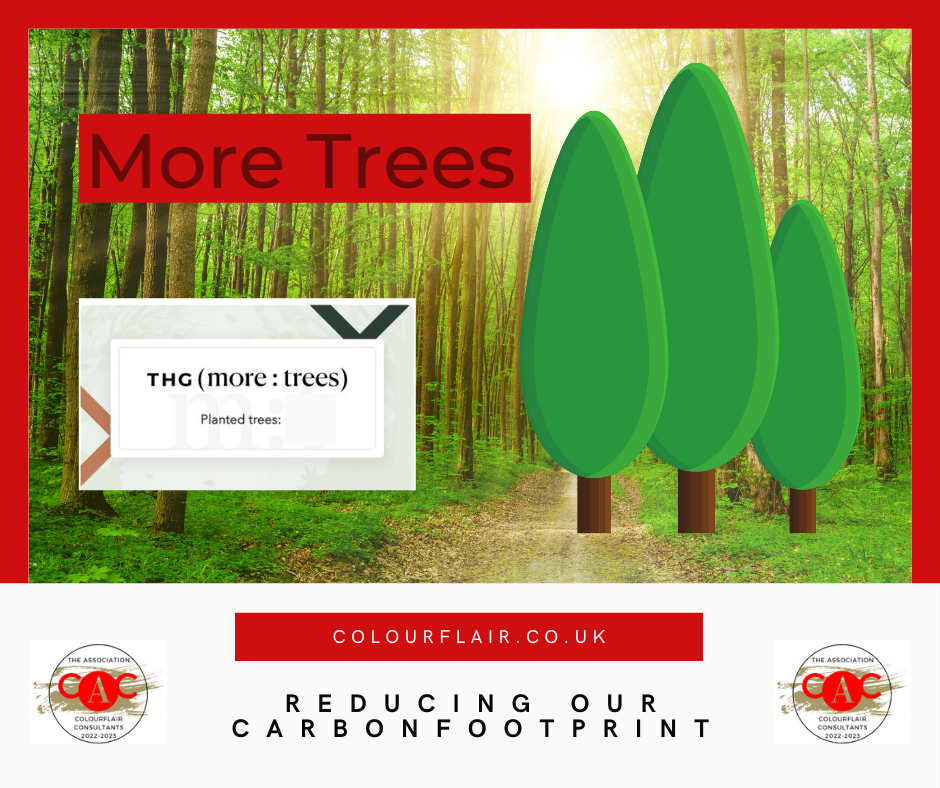 At Training with Imagination and Colourflair we are trying to reduce our carbon footprint, by choosing our suppliers carefully and reducing waste and use of plastics. Unfortunately, while many suppliers are working to become more enviromentally responsible, there are a number of specialist items in our Colour Kit that we have so far been unable to replace with greener products.
We made a start some years ago by only providing our course digitally in the UK market. However, with increasing experience we are aware that students like to print out the course notes as they study.
So to help offset our carbon footprint , we have decide to plant a tree with every Colour Analysis course that is purchased. When our Diploma in Advanced Colour Analysis is completed five trees will be planted in celebration.
We're aiming to plant a forest!
Updated Spring 2023