May 2020
On our page Colour Analysis and Covid -19 we addressed the issue of how we have updated our training course to give the very latest advice to those wishing to train in Colour Analysis – now that the world is a different place in light of Covid-19.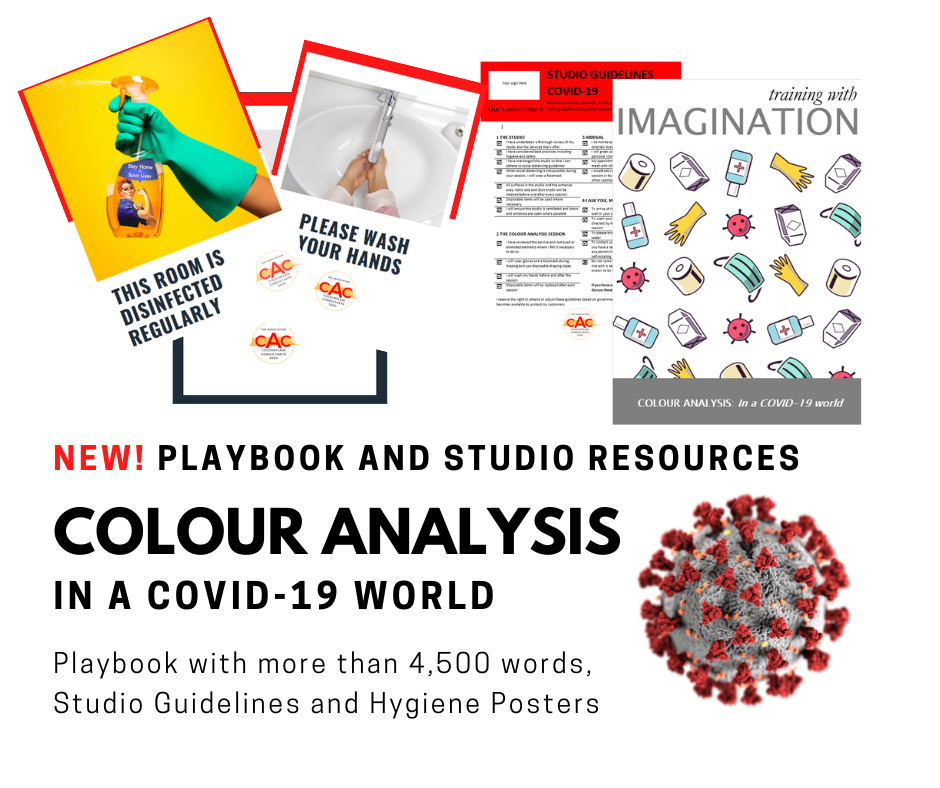 The Playbook reviews all aspects of the Colour Analysis session and reviews the areas that may be most in need of change in order to keep both the consultant and the customer safe.
It's not just about washing hands and disinfection techniques – although we have included three useful studio posters. Perhaps the most useful element is the Studio Guidelines poster that we provide in a word document so that you can tweak it to be relevant to your own situation. This can be prominently displayed so that your customers can rest assured that you are operating within clear parameters, to ensure their safety.
For the moment this information pack is included in our Training Course in Advanced Colour Analysis and to the Consultants who are Members of the Association of Colourflair Consultants.
If you are looking for a Colourflair Colour Analysis/Consultant you will see a short list of just some of our consultants here. We have also updated the listing to include those who are working within our new safety and hygiene guidelines.