June 2020
Dipping into our Student Magazine is the first thing to do once you've taken the step and ordered your Colour Analysis course and colour kit.
The Student Magazine has be written to help you get off to a great start and to show you exactly what your next steps are – with a checklist of things to complete.
You'll find it on top of your Colour Kit – and we encourage students to read this 8 page magazine first before discovering all the goodies to be found in the Colourflair Colour Kit.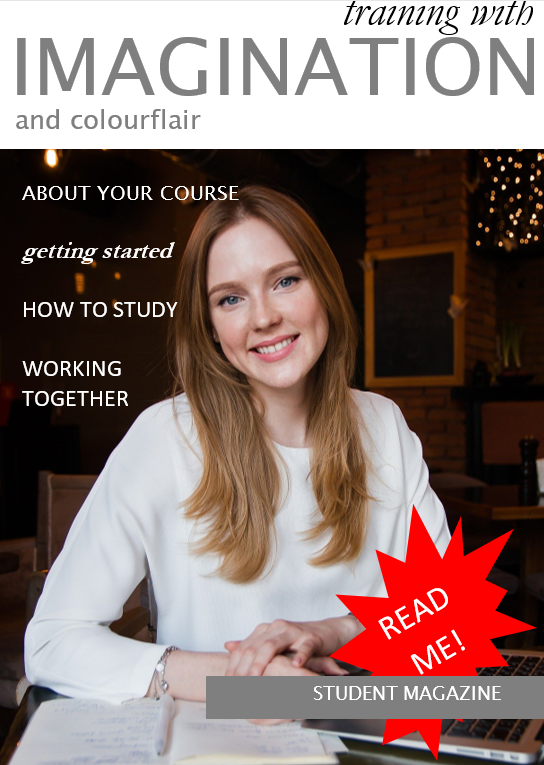 This isn't the only magazine that you'll get from us. As a Member of the Association of Colourflair Consultants you'll receive a monthly newsletter. We aim to help you grow your business, receive new training and you'll receive this every month. Here are a few covers from our recent digital editions: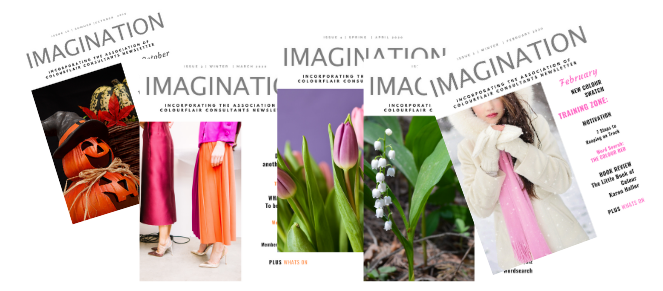 There are book reviews, articles about colour, interviews with other consultants, business advice, information about new products and so much more…we don't operate a franchise, but you can be part of a supportive group as a member of our Association…
Why not book a Discovery Call – a no obligation chat about what we offer
Perhaps you are looking to extend your colour skills and services. Why not take a look at our sister website and our BRIDAL STYLIST COURSE