February 2019
As part of your course fees you will have membership of the Association of Colourflair Consultants for a year. Once you are qualified your ongoing membership will give you access to our digital monthly newsletter. Crammed with ideas for running your business, further training and news, the newsletter will keep you up to date. You'll never feel that you're on your own as the Association Membership includes a Facebook Group, and events and meet ups at industry events.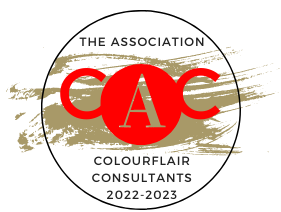 If you trained with another company/are an independent – but would like to join our Association do please ring Helen on 07725 576472 for more information.
If you were previously a Colourflair Consultant and are thinking of picking up your drapes again – please call Helen for information on how you can get back to business. We'd love to hear from you.