January 2014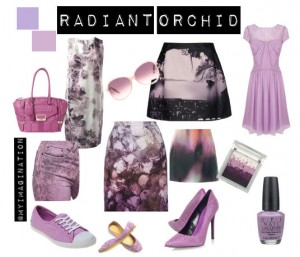 Each year, the International colour standards authority PANTONE, announces a colour palette for the coming year – and nominate one of those colours to be THE colour for the year. For 2014 it has been named as Radiant Orchid…
"An enchanting harmony of fuchsia, purple and pink undertones, Radiant Orchid inspires confidence and emanates great joy, love and health…" said Leatrice Eisemann, executive director of the Pantone Colour Institute®.
If you have a warm complexion you can wear this colour with cream and navy or black and white if your skin is cool. All skins tones can wear it with grey so find your best grey and wear darker shades with Radiant Orchid for the winter months and paler shades as the weather gets warmer.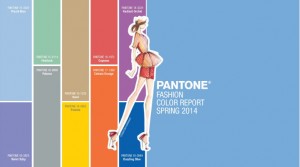 Other colours that will be popular in 2014 are Placid Blue (the colour of sky), Hemlock (a summery green), Vintage Purple (a romantic tone of purple). Cayenne (a fiery red), Freesia (a blazing yellow) Celosia (Orange) and Dazzling Blue. Your essential neutral shades this year are Sand, and Paloma.
Author: Helen Kendall-Tobias